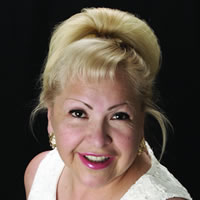 Charo Uceda
Founder,  Uceda Schools;
Nominated by Dr. Pola Rosen, Publisher
"Education shouldn't be for the privileged few, but for the deserving many."
Ms. Uceda comes from a family of educators. Her great grandparents founded the San Carlos School in Lima, Peru in 1902 which eventually became San Carlos University. In 1972, Ms. Uceda's father Juan established the José Carlos Mariategui Institute, providing students with a course of study in Nursing, Education, and Accounting. As a child, Charo showed her future vocation as an educator, tutoring her siblings as well as other children in her neighborhood.
Fast forward to her college years…while attending classes, Charo started her career in Peru as a translator at international conferences while working as a bilingual executive secretary in a prestigious US-based company. At the age of 22, she had the opportunity to immigrate to NY and witnessed the need to teach the English language to adults. In 1988, Ms. Uceda cofounded, with her father Juan J. and sister Doris, the Uceda English Institute with one school in Queens. In 1989, dismayed by the lack of pedagogically sound materials available at a low cost for the working-class immigrant, she authored and published The Charo Uceda English Series, and Charo Uceda, English at Home, which includes textbooks, videos, and audio CDs.
In 2006, Charo was instrumental in the Uceda Schools' academic agreement with Universidad Alas Peruanas (UAP) to provide basic English certification on both undergraduate and graduate levels to UAP's 80,000 students.
In 2008, Charo earned a master's degree in applied linguistics from Columbia University Teachers College (TC). In 2009, she set up the Charo Uceda Teachers College Scholarship Fund, which helps financially challenged graduate students. Subsequently, she was invited to be part of the President's Advisory Council at Teachers College, Columbia University where she collaborates with academicians, policy makers, and entrepreneurs to help the college meet the demands of teaching and learning as well as the growth of programs and initiatives, domestically and abroad.
In 2012, Charo earned a master's degree in Educational Technologies from Harvard University, Extension School. With the desire to bring high quality education to the student population she serves, she has been actively engaged in the implementation of TESOL practices and 21st Century technology for the daily delivery of curriculum and in 2017, she completed the development of CUSMS (The Charo Uceda School Management System), allowing the organization to provide fluid administrative processes, an able and effective academic platform for faculty and students with access to the highest quality of services for an optimum experience.
In early 2018 in memory of her mother, Ines Uceda, The Charo Uceda Women's Empowerment Lecture Series was established at TC to advance the conversation about issues impacting women in the areas of educational policy, nutrition, and psychology. The goal of the series is to raise awareness, provide possible solutions to women's challenges, and inspire action from students, alumni, and faculty. National and international speakers, chosen by the Provost and faculty members in consultation with Ms. Uceda, share their experiences about topics that promote and celebrate women's achievement over adversity and overall empowerment.
Today Uceda Schools has 20 branches throughout New York City, New Jersey, South and Central Florida, and Las Vegas. #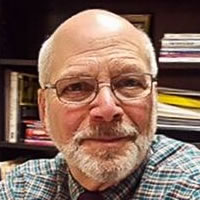 Alan Sebel
Associate Professor, Graduate School of Education at Touro College;
Nominated by Donne Kampel
Alan Sebel, Ed.D. is an Associate Professor in the Touro College Graduate School of Education School Leadership Program. As a lifelong educator, his professional background includes more than thirty years as an educator in New York City. He served in a variety of supervisory titles, ending his career with the New York City Department of Education as Deputy Assistant Superintendent. Prior to joining Touro he was an adjunct professor at St. John's University in New York, teaching special education and leadership courses. In addition to his teaching responsibilities at Touro College, he has served in many additional capacities. Upon beginning work at Touro, he co-authored the School Leadership Program's New York State Education Department reauthorization proposal. During the GSE TEAC accreditation process, he was the principal writer of the School Leadership Program Inquiry Brief and a co-writer for the GSE Teacher Education Inquiry Brief. Dr. Sebel has participated as a sub-committee member of the Middle States Accreditation team. He is a charter member of the Graduate Faculty Council. He serves on the Committee of Faculty Personnel and Promotion. In 2018 the Dean of the Graduate School of Education appointed him to the GSE Quality Continuous Improvement Committee.
Dr. Sebel developed the School Leadership Programs online portfolio system which became the model for the entire Graduate School of Education. He is a mentor to his colleagues in the School Leadership Program as they seek to improve the online experience for program candidates. Dr. Sebel is the coordinator of the School Leadership Program's internship program. In this capacity, he provides internship seminars for all Leadership Program candidates taking the two-semester internship and provides support to the faculty serving as internship advisors.
Dr. Sebel has presented at international and national conferences and has been published in Academic Leader and The Teaching Professor. In 2017 he received Touro College's Inaugural Presidential Award for Faculty Excellence in Service.
Dr. Sebel is the co-developer and co-chairperson of the Touro College Academy of Leadership and Management (TCALM), an innovative program that identifies highly qualified Touro Faculty who desire to become leaders in higher education or to improve their leadership ability.
Dr. Sebel is a Council for the Accreditation of Educator Preparation (CAEP) lead site visitor. After participating in voluntary training, he now works collaboratively with CAEP accreditation teams to support the quality and continuous improvement of the education programs provided by colleges and universities throughout the United States. His training as a site visitor is also assisting the Touro GSE as it prepares for its CAEP accreditation review. #
Ben Wang
Senior Lecturer in Language & Humanities; Co-Chair of Renwen Society of China Institute; Instructor of Chinese, United Nations;
Nominated by Shenzhan Liao
An award-winning published translator, Ben Wang has taught and lectured on the Chinese language, calligraphy, and classical Chinese literature at Yale, Columbia, Barnard, Williams, U.C. Berkeley, the Smithsonian, the National Gallery of Art, Lincoln Center, the Metropolitan Museum of Art, Seattle Art Museum, Museum of Fine Arts of Boston, ABC Nightline, the BBC, among other academic and cultural institutions. Ben Wang taught Chinese and translation at Columbia University and New York University between 1969 and 1991.
For over 30 years Mr. Wang has made great contribution to the teaching and learning of Chinese language and culture, as well as the studies of humanities in general. This award is a perfect fit especially in a year of his publication on classical Chinese literature, Forlorn in the Rain: Translation and Annotation of Selected Classical Chinese Poetry and Others, a most recent example of his passion and tireless work for all these years to make the most beautiful of Chinese language, literature, and art accessible to the general public. #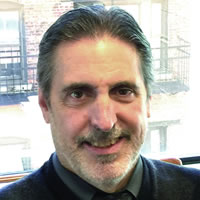 Anthony Conelli
Leadership Department Chair, Bank Street College of Education;
Nominated by Eric Nadelstern
Dr. Anthony Conelli was Principal of Satellite Academy, a leading second-chance diploma granting high school in NYC. After years of exemplary service in that capacity, he joined the Writing Project at Lehman College.
Later, Dr. Conelli returned to the NYC Department of Education to first serve as an outstanding Network Leader supervising and supporting 25–30 schools; and then, as a Cluster Leader responsible for over 200 schools at every level of education. In those capacities, his brilliant leadership and prodigious school knowledge shone informing his practice and that of other Network and Cluster Leaders. As his direct supervisor during that time, I frequently relied on his expertise and learned a great deal from his practice.
Dr. Conelli is now serving as Leadership Department Chair at Bank Street College. In that role his complex charge is to lend coherence to a department that has numerous leadership programs. I have every confidence that he will also be successful.
Throughout his career, Anthony has kept the best interest of students and their teachers at the forefront of his extraordinary work. #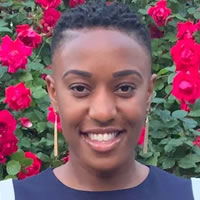 Alexandria Timoll
Dean of Curriculum and Instruction, K-4 Educator, Uncommon Schools;
Nominated by Dean April Bedford & Dean  Deborah Shanley
Alexandria Timoll is currently a Dean of Curriculum and Instruction and K-4 Educator with Uncommon Schools. In her time at Uncommon, Alexandria has balanced a prioritization of academics and joyful student culture. She has helped to turn around an entire grade team and increase their academic achievement in reading and math as assessed by interim assessments throughout the school year. Culturally, she planned and executed a 4th grade awards ceremony that celebrates student growth, achievement, and character. She has taken a similar initiative and planned a pep rally to celebrate and excite 3rd and 4th graders about their state tests in her current school.
Alexandria's journey in the classroom started five years ago teaching 4th grade in an all-boys charter school after graduating with her bachelor's degree in Childhood Education and Psychology from Brooklyn College. She continued her education at the City University of New York's Graduate Center and in 2017 earned her Master of Arts degree with a focus on urban education. Her passion for urban education drives the work she does with mentoring or researching policy. She currently uses this passion and her experience in the classroom to help prepare the next generation of teachers by mentoring and facilitating bi-weekly sessions for preservice teachers in Brooklyn College's Teacher Opportunity Corps. #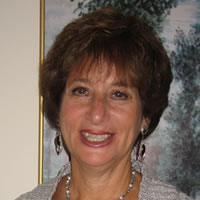 Ilene Rothschild
Associate Professor, Special Education, Mercy College;
Nominated by Provost José Herrera
For the past 20 years, Dr. Rothschild has been teaching at Mercy College. She began as an Adjunct Professor before transitioning to Visiting Professor, and then, for the last eight years, as a member of our core faculty. During her distinguished career, she has been a life-long educator in schools, both public and private, serving as a teacher, learning specialist, counselor, and administrator in urban and suburban school districts. Never forgetting her roots in our children's school systems, she continues to be involved in our local communities, commenting and presenting on topics of extreme social significance impacting today's parents and students, including bullying and women's empowerment. The cornerstone of her career at Mercy College is teaching, where she is an Associate Professor of Special Education. An inspirational and admired professor, Dr. Rothschild has been nominated for the Teacher Excellence Award and the On-line Teacher of the Year at Mercy College. She continues to be a highly-demanded guest lecturer in classes in psychology, sociology, and counseling, and she serves as a mentor to several full-time and adjunct professors. Dr. Rothschild is also highly involved with our nontraditional students, serving, for example, as an integral component of one of Mercy's specialized grant programs serving student veterans seeking to be become math teachers. Dr. Rothschild's service commitments to Mercy College and our local communities, however, are extraordinarily noteworthy, as she exemplifies our College motto, "to be consumed in service." She is an active faculty member and dedicated committee member across the College. She is a co-advisor of the popular Education Club, which provides opportunities to promote teaching as a career, to explore relevant issues and career options for prospective teachers, and to sit on our PDK (Phi Delta Kappa) Advisory Board as the Vice President.
Dr. Rothschild continues to serve on numerous committees on relevant topics, and she is a part of the decision-making process for curriculum development (such as the Undergraduate Curriculum Committee, DASA Curriculum Committee), student success (such as the Student Success and Engagement Committee, Digi Award Ceremony), cultural awareness (such as the Global and Cultural Diversity Committee, Task Force on Tolerance, Day of Tolerance, Safe Zones, Club for Social Justice), and faculty development (such as the Teaching and Learning Advisory Council, Adjunct Advisory Council, Search Committees, Learning Communities, and June Intensives in Service courses for faculty). She is also currently a Faculty Senator, representing the School of Education, and is an active member of the Senate Microgrant Committee, which recommends the awarding of small grants to support faculty-student projects and activities.
As a result of her strong leadership skills, she has been selected to be a faculty in residence and a faculty fellow as part of her commitment to faculty development. She continues to help develop and conduct many faculty events such as Faculty Seminar Days, New Faculty Orientation Days, and Adjunct Dinners.
Dr. Rothschild is engaged in various community projects aimed at fostering better school-community relationships. As an original member of the Rivertowns Parent Group (consortium of five local school districts and the college), she is involved in sponsoring programs that promote social and educational issues that affect schools today and in the future. This month, for example, she is moderating a panel on the topic of Sexual Misconduct and students and parents from all of these schools are invited. Further, five years ago, she and a colleague proposed the idea of hosting a public Women's Empowerment Conference at Mercy College. It was enthusiastically received, and she and her team have just completed their fourth year of providing an outstanding daylong event with speakers and panelists to dialogue about women's leadership in education and society. She is also a certified trainer in DASA (Dignity for all Students Act), teaching a six-hour workshop on anti-bullying for our students and those from local schools. She was part of a team that developed the curriculum for this state-approved workshop. Dr. Rothschild proudly gives presentations on a school wide and college wide basis on varied topics such as inclusion, technology in special education, parental involvement and rights, case study methods, digital storytelling, animal assisted therapy, active student engagement, teaching strategies, and disability rights. She often writes proposals, grants, articles and textbook chapters, and she has just published a textbook chapter on the topic of bullying. As a life-long learner, she continues to take as many courses and attend as many local and national conferences as possible, and considers all professional opportunities to write, teach, mentor, and inspire others. Dr. Rothschild is continuously looking for possible collaborations across the college to team teach and to share professional commitments across the disciplines. Despite her full schedule, she is never too busy to listen to anyone, whether a student, a faculty member (full-time or part-time), or a staff member, and is always caring, supportive, and spreads a message of acceptance to all. #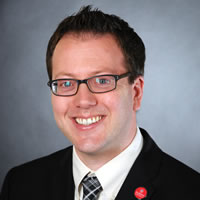 Steven M. P. Neier
Assistant Dean for Mission, Media and Outreach Codirector of the Institute for Catholic Schools, St. John's University;
Nominated by Dean Michael Sampson
Mr. Neier not only serves The School of Education as the Assistant Dean for Mission, Media & Outreach at St. John's University, but is also the Codirector of the Institute for Catholic Schools. He previously served as Assistant Dean, Staten Island Campus & External Affairs in academic year 2018–2019.
As the academic dean for undergraduate and graduate students in Staten Island, Mr. Neier advised students, collaborated with St. John's campuses and departments, and had the immense responsibility to schedule courses and to hire adjunct faculty. Mr. Neier's ability to navigate among predicting students' needs for present and future careers and to network with potential employers to ascertain the skills needed for the workplace has helped St. John's continue to be one of NY's premier education institutions.
As Codirector of the Institute for Catholic Schools, Mr. Neier collaborates with four local dioceses and participates at a national level in Catholic Higher Education Supporting Catholic Schools (CHESCS). Mr. Neier led the drafting of the Vincentian Instructional Partners Program, which is a University Consortium for Catholic Education (UCCE) style program.  The Institute hopes to see the program begin in the near future.
Mr. Neier has served St. John's Campus Ministry where he led students on a spring break Plunge program to work with the people who reside on Los Angeles's Skid Row, serves as a board member and chair of the Higher Education Committee of the National Association for the Education of Homeless Children and Youth (NAEHCY), and chairs the Mission Effectiveness and Nomination Committee at St. Gregory the Great Catholic Academy in Bellerose, New York.  He was a member of Vincentian Mission Institute (VMI Cohort 5) a collaborative program for senior leaders of St. John's, DePaul University, and Niagara University.
Mr. Neier was a teacher in the Catholic school system as well as a special education intervention teacher in public schools. Prior to working in higher education, he was a systems operations expert in commercial aviation.
Mr. Neier earned his Master of Science degree in School Building Leadership from St. John's, his Master of Arts degree in Theology from the Seminary of the Immaculate Conception, and his Bachelor of Arts degree in English and Secondary Education with a minor in Philosophy from St. John's. #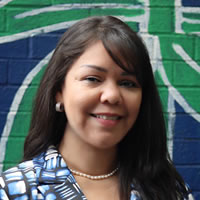 Sereida Rodríguez-Guerra
Principal, P.S. 84 José de Diego School;
Nominated by Mark Cannizzaro, President, CSA
Raised in the Williamsburg community, Principal Sereida Rodriguez-Guerra earned a B.A. in Elementary Education and Teaching from Hunter College, and later a M.A. degree in Bilingual and Multilingual Education from the City University of New York City College.
Principal Rodríguez-Guerra started her career as a teacher in the Bronx at PS 257, which was offering a cutting-edge curriculum at the time. During her time at P.S. 257, she thrived as an early childhood teacher and later, as a guided reading specialist. She then returned to her roots in Brooklyn to teach at the well-regarded P.S. 250, working as a reading specialist/staff developer and later an Assistant Principal.
Principal Sereida Rodriguez-Guerra took the helm at P.S. 84 in the middle of the 2009–10 school year. As a strong advocate for inclusive education, Principal Rodriguez-Guerra values diversity and equity in our school system. Honoring these values, she eagerly welcomed the ASD Nest Support Project from New York University as well as a Spanish Dual Language program at the onset of her time at P.S. 84 José de Diego. Later, she spearheaded the expansion of the school to create a pre-kindergarten through eighth grade community. This initiative gave access to high-quality education to ALL students in a rapidly changing neighborhood.
She is a 2017 Cahn Fellow alumni of the highly prestigious Cahn Fellows Program for distinguished Public School Principals at Teachers College, Columbia University. Principal Rodriguez-Guerra continues to seek innovative ways to grant access to quality education for a growing, diverse population of students in the Williamsburg community. #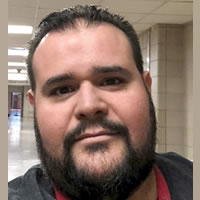 Filippo Dispenza
STEM Teacher, Robotics Coach, John Dewey High School;
Nominated by Asst. Principal Lane Rosen
A graduate of Brooklyn College, Filippo Dispenza went on to become an educator at John Dewey High School, and was hired as an Earth Science teacher in 2008. At the same time Mr. Dispenza took on the role of Lead Mentor and Advisor to the John Dewey High School First Robotics team, 333 also known as the Megalodons. With much passion, Mr. Dispenza has devoted his time to show his students all the greatness and excitement they can have within the STEM field.
He created a new course within the school to teach Robotics, which later on developed and branched off into two additional courses, Advanced Robotics and Engineering, both of which he continues to teach for the last seven years. One of Mr. Dispenza's greatest accomplishments is taking the robotics team to the First Robotics Worlds Championship in Saint Louis and Detroit. His team has accomplished this for the last four years. In 2018, he and Team 333 had the greatest time winning their Division at the Championship in Detroit and becoming the number four team with their alliance partners worldwide.
Within his ten years of teaching, Mr. Dispenza always quotes a saying from Star Wars from Jedi Master Yoda, "Try Not. Do. Or Do Not. There is No Try". He firmly believes in this quote and has signs stating this quote in his class and in the Robotics Engineering shop. He believes that students who are doing and problem solving is a greater teacher than having the solutions to problems told to them. #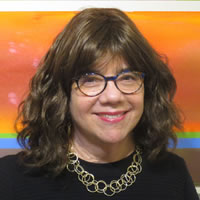 Atara Grenadir
Chairperson, Art Department, Associate Professor, Touro College;
Nominated by Dean Donna Kampel
Atara Grenadir MFA, ATR-BC is Chair of the Art Department and Associate Professor of Art at Touro College. She earned an MFA and a BFA from the University of Oklahoma and has also studied art at Carnegie Mellon and art therapy at The New School. Ms. Grenadir is a registered and board-certified art therapist. She coordinates the Art Club, taking students on field trips to the city's art museums, and she curates the student art galleries at the LAS Flatbush and SLE Boro Park campuses. She is an editor of the recently released premier issue of the Touro Arts Journal.
The LAS art department offers a minor in Visual Arts, a minor in Art Therapy for psychology majors and a minor in Art History. Graduates have continued their education in Master's programs in the fields of art therapy, art education, architecture, interior design, fashion illustration, leading to employment in these fields.
Besides teaching at Touro, Atara is an abstract painter. Her recent shows include the Architectural Digest Home Design Show, 2016 and the NYC Art Expo in 2011 and 2017. She was part of an invitational show of contemporary women artists at the Goddard Art Center in 2015 in Ardmore, Oklahoma. She has been researching the neuroaesthetics of art and happiness and has incorporated this into her artwork. Her paintings can be seen on her website www.ataragrenadir.com.
She has published a cookbook called The Fine Art of Cooking with Simplicity and Joy presenting healthy kosher recipes illustrated with her original paintings and drawings. #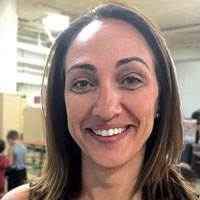 Doreen Esposito
Principal, P.S. 290, Manhattan New School;
Nominated by Rebecca Seawright
Principal Esposito lives the mission of the school, encouraging children's natural curiosity, developing a commitment to lifelong learning and promoting social responsibility as global citizens. She fosters a community of learners exemplified by rigorous academics and a dynamic relationship between students, teachers, administrators, staff, and families.
Ms. Esposito has been at P.S. 290 for 20 years. She started at the Manhattan New School as a teacher and became assistant principal before taking over the school's leadership in 2014. As principal, she has introduced innovations such as "Mindfulness Mondays" where younger students lead older students as students transition from the weekend and a dedicated Creation Station/STEAM Room where students use natural materials and recycled household products to connect hands-on learning to areas of study while promoting teamwork.
We continue to work together to secure funding and commitments from the City to make a rooftop play space a reality for students to have a safe and interactive recreation space.  It is a pleasure to have Principal Doreen Esposito as a community partner in the 76th Assembly District. #
Sean Duncan
Head of School, The Winchendon School in Brooklyn;
Nominated by John Kerney
Sean Duncan has spent more than a decade in a campaign to invigorate high school education for the students who need it most.  Sean is passionate about creating more meaningful, engaging, and personalized learning experiences for those students who have otherwise struggled to achieve success in the classroom. He has done this by leading a series of groundbreaking program advances for The Winchendon School, including most recently heading the School's new community-based high school in central Brooklyn. The new campus departs from a lot of traditions and norms, including choosing to co-locate within a provider of family services in the Bed-Stuy/Clinton Hill neighborhoods in order to provide each student with more opportunities for community- and field-based learning opportunities. Sean and his team are also challenging tired paradigms on curriculum, schedule, and space with the goal of making a much more compelling learning experience available to more students at a lower cost per student. Sean recently added a M.Ed from Teachers College at Columbia to a MA from Middlebury College and a BA from Whitman College. In addition to a decade at The Winchendon School at both its MA and NYC campuses, Sean has taught and/or coached at the Lakeside School (WA), Success Academy (NY), and Gould Academy (ME). #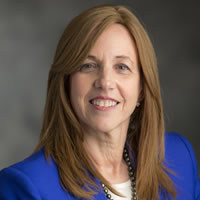 Marian Stoltz-Loike
Dean, Lander College for Women/The Anna Ruth and Mark Hasten School, Vice President for Online Education, Touro College;
Nominated by Dean  Donna Kampel
Dr. Marian Stoltz-Loike is a higher education leader who has served, with distinction, as the dean of Touro's Lander College for Women/The Anna Ruth and Mark Hasten School (LCW) for more than a decade and as the Vice President for Online Education for the past five years.  Marian fosters the growth of the next generation of female leaders by providing students with a strategic path for academic and professional success and encouraging every faculty member at the college to cultivate student talent.  She has laid an unparalleled foundation for women at LCW so that the foremost practitioners in diverse professions, as well as community leaders, will be alums of the college.  As a higher education leader, she also mentors faculty and administration at the college and at other not-for-profit organizations to build a path toward success.
Marian has advised business leaders in the U.S. and North America, Europe, Asia, and South America. She has written two books and over fifty articles relating to women's careers, mentorship, leadership, work/life issues, the maturing workforce, diversity, and cross-cultural management. Marian is a popular speaker who has spoken on higher education, business concerns, global leadership and women's issue in the US, Israel and around the world.  She has been quoted in BusinessWeek, BBC World, and Newsday and been published in Inside Higher Education and other publications.  She has been invited to blog for US News and World Report and other notable media.
Marian received a Bachelor's degree cum laude in Psychology and Social Relations from Harvard University, and a Ph.D. in Experimental Psychology with a focus on Developmental Psychology from New York University. #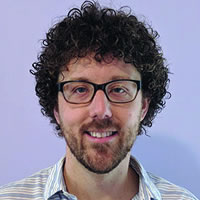 Forest Fisher
Assistant Professor, Mathematics, Stella and Charles Guttman Community College;
Nominated by President Scott Evenbeck
Dr. Forest Fisher earned a doctorate in mathematics at The George Washington University, where he conducted research in algebraic combinatorics. After graduating, he taught for three years at Northern Virginia Community College in Manassas, VA. During this time, his focus shifted from abstract mathematical research to the practical problem of teaching and learning, especially in the community college setting. He has taught undergraduate courses at two and four-year schools in mathematics and computer science.
Since joining Guttman Community College in 2013, Dr. Fisher has served on the Assessment and Professional Development Committee and co-chaired the Middle States Commission Working Group on Institutional Assessment. He serves as a peer reviewer on the North American GeoGebra Journal and PRIMUS and has published and presented at conferences on the scholarship of teaching and learning.
His current research interests include quantitative literacy, academic technology, socio-cultural factors in learning, and the ability of learners to transfer problem-solving skills beyond the classroom. #
Dominick A. D'Angelo
Principal, IS 228 David A. Boody;
Nominated by Adam Sugerman, Publisher
Dominick A. D'Angelo has been recognized over the past twelve years as one of the most dynamic and innovating leaders in education.  He took the helm of IS 228 in his native Gravesend, Brooklyn in 2007 and has transformed the 90-year-old school into one of the showcase middle schools in New York City.  He arrived at IS 228 and adopted the motto, "Eyes on Excellence".
Principal D'Angelo graduated from Xaverian High School and earned a Bachelor's Degree in Management Science/Operations Research from Pace University.  He joined the Port Authority of NY & NJ as an industrial engineer and earned an MBA in Finance from Fordham University Graduate School of Business. He worked at Shearson Lehman Brothers and later joined Chase Manhattan Bank, where he became a Vice President for Business Process Re-Engineering.
After a prosperous 18-year career in private industry, he became a licensed Math teacher though the NYC Teaching Fellows — fulfilling his dream of giving back with a career in education. He earned his second Masters' Degree in Education from Brooklyn College and taught 8th grade Math. After three years of teaching, he joined the New York City Leadership Academy which prepared him for school administration and earned his 3rd Masters' Degree in Supervisory Administration from Baruch College.
Principal D'Angelo has created one of the most diverse middle schools in NYC with the successful implementation of three Dual Language Programs: Chinese, Russian, and Spanish.  All students are given the opportunity to participate in one of the most admired Arts Program in NYC which includes a 120-piece Symphony Orchestra, 30 piece Jazz Band, 100 student Dance troop, Musical Theater Group, and Visual Arts Academy.  All students are college- and career-ready and excited to take on the world stage!
Mr. D'Angelo has created a unique culture and climate at IS 228.  The IS 228 school community provides P.U.L.S.E  — Patience, Understanding, Love, Support, and Empowerment — to staff, students, and parents.  Principal D'Angelo has created a strong culture and climate where every student loves to come to school and every staff member loves to come to work.  He believes that a strong culture and climate help create a community of kindness!
Mr. D'Angelo has received numerous awards during his tenure as principal.  Some of these include the following:
• Robin Hood Foundation Hero Award in 2010
• Cahn Fellow in 2012
• CSA Unionist Award in 2018 #
Michael Wiesenfeld, Esq.
Head, Upper School English Department, Coach, Dwight School Mock Trial Program
Dwight School
Michael Wiesenfeld, Esq., who joined Dwight's faculty in 2011 as Head of Upper School English, is a deeply passionate and outstanding teacher, whose lifelong love of literature, writing, and crafting a persuasive argument inspires students to use their own voices every day. His dedication as an International Baccalaureate (IB) Diploma Program English teacher to motivating and empowering students to contribute their ideas, opinions, and interpretations has translated into some of the most engaging exchanges in the classroom and to the excellent IB accomplishments our students achieve each year.
Additionally, in Dwight's tradition of igniting the spark of genius in every child, Mr. Wiesenfeld has tapped into his own spark of genius as a former prosecutor in the New York City District Attorney's Office to coach Dwight's Mock Trial team. This year, Dwight's team became the number-one Mock Trial program in Manhattan — and number one among all private schools across New York City!
A devoted and tireless Mr. Wiesenfeld guided and mentored students on the team through hundreds of hours of preparation to conduct a trial — including studying Constitutional law — during lunch hours, after school, on weekends, and vacations over the six-month trial season. The team, which honed their skills of analysis, especially extemporaneous oral argument, advanced through seven rounds to the NYC semi-finals and is ranked in the top 16 in New York State out of more than 400 schools. #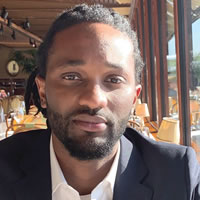 Akeem Barnes
Social Studies Teacher,
Teacher Mentor, Riverdale Avenue Middle School;
Nominated by Deans April Bedford and Deborah Shanley
Mr. Akeem Barnes is currently an 8th grade Social Studies teacher at Riverdale Avenue Middle School in District 23 and an active member of the Brooklyn College Urban Community Teacher Project in which he mentors developing Teacher Opportunity Corps (TOC) teachers. He is a teacher advocate for marginalized and underrepresented students in his classes and empowers them with a voice to stand up for themselves. Akeem does this by organizing and facilitating meetings for the school's student government to help ensure that all student voices are heard and valued on issues about them. Mr. Barnes's valuable contributions soar far beyond the classroom: Just as exciting is his book club when students gather weekly to read and have vibrant discussions about topics related to their community. This project aligns with his unit of study that centers on civic engagement and opportunities to prepare to attend Community Board meetings to share their thoughts on issues and challenges, as well as possible solutions. In addition, Akeem is a champion for changes in the required curriculum to reflect the history and contributions of the community he is called upon to serve. #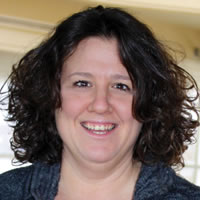 Mary Gatta
Associate Professor, Sociology, Stella and Charles Guttman Community College, City University of New York;
Nominated by President Scott Evenbeck
Dr. Mary Gatta joined the faculty as an Associate Professor of Sociology at Stella and Charles Guttman Community College at CUNY in August, 2015. Prior to her appointment at CUNY, Mary served as a Senior Scholar at Wider Opportunities for Women in Washington DC, and as Director of Gender and Workforce Policy at the Center for Women and Work, and Assistant Professor of Labor Studies at Rutgers University. In addition, she recently served on New Jersey Governor Phil Murphy's Labor and Workforce Development Transition Team.
At Guttman, Mary teaches social science courses and serves as the Faculty Coordinator of Ethnographies of Work, a key component of Guttman's First Year Experience.  The unique aspect of this course and her leadership role is ensuring that career education and information is embedded within the academic curriculum in order to better ensure student success at college and beyond. Students use ethnographic research methods and a social science framework to explore work and careers with a critical lens; along with mastering key job-readiness skills. She has published articles on this course and its impact on students' learning and understanding of professional careers.
Mary is a leader in research related to job quality, such as workplace flexibility for low-wage workers; workforce development programs and nontraditional job training for women. Her book Waiting on Retirement: Aging and Economic Insecurity in Low Wage Work, on the experiences of older low wage workers as they march toward a semblance of retirement, was released in October 2018 from Stanford University Press.
Mary has explored the experiences of women as they navigate One-Stop Career Centers, which led to Mary's book, All I Want Is a Job! Unemployed Women Navigating the Public Workforce System. She is also the author of Not Just Getting By: The New Era of Flexible Workforce Development and Juggling Food and Feelings: Emotional Balance in the Workplace and is the editor of A US Skills System for the 21st Century: Innovations in Workforce Education and Development. In addition to books, Mary has published numerous academic articles, policy papers, and op-eds. #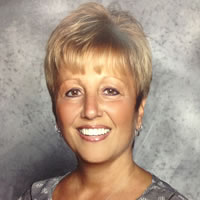 Deirdre A. DeAngelis-D'Alessio
Principal, New Dorp High School;
Nominated by Kenneth Gold
Dr. Deirdre DeAngelis-D'Alessio is a leader in high school reform and has a reputation for implementing new and exciting programs. Under her leadership as principal, New Dorp High School has experienced consistent improvement in all school data with more than an 11% increase in attendance data and 28% increase in graduation data since 2005.  As a NYC Showcase School, New Dorp has opened its doors to thousands of visitors to share best practices.
The components of this successful reform effort include an internal redesign into eight career-themed Smaller Learning Communities (SLCs), a deep data inquiry process, the implementation of Hochman Writing strategies throughout all content areas, a focus on instructional practices and curriculum, an established Restorative Justice Program, and a strong collaborative environment between staff, students, and parents.
Dr. DeAngelis is not new to school reform.  As an Assistant Principal of Special Education at The High School of Telecommunication Arts and Technology, she was a pioneer in the area of integration of special needs students into mainstream settings.  She was recognized by the National Center for Learning Disabilities with the Carrie and Pete Rozelle Award and she received the Beacons of Excellence Award from the University of Minnesota as she led the NYC schools in moving students to the least restrictive environment.
Dr. DeAngelis has presented at Educational and Reform Conferences at the city, state, and national level.  She presently serves on a large number of advisory boards including the S.I. Borough Presidents Educational Advisory Board, the S.I. 30,000 Degree's Initiative Advisory Board, the College of Staten Island Technology Incubator Advisory Board, PSAL Advisory Board, and NYC CTE Advisory Boards, to name a few. She is the recipient of numerous awards and recognitions for her work, such as the prestigious Fund for New York City Sloan Public Service Award, NYS Senate Women of Distinction, High School Principals Association Leadership and Excellence in Education Award, Staten Island Top Women in Business, NYC Police Commissioner Education Award, NY Daily News Hometown Hero Award, Staten Island Women of the Year Award, Education Update Outstanding Administrator of the Year, Council for Supervisors and Administrators Incentive Award for School Progress, US Department of Education: Model SLC School, Virtual Enterprises International Educator of the Year, Staten Island Women of Achievement Award, United Activities Unlimited Educator of the Year and a host of other awards.  She has published articles and has appeared in numerous books and publications. #
YOU CAN FIND THE ORIGINAL ARTICLE AT
http://www.educationupdate.com/archives/2019/JUN/HTML/cov-oey19.html#.XUxgfOhKiUm